The Alma
Linthwaite, Huddersfield - Friday 20th February 2009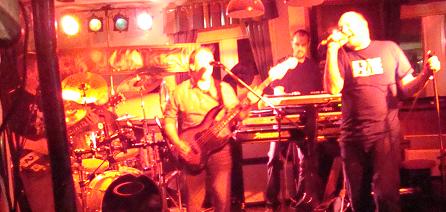 Click each thumbnail below, use our Pictureshow or go back to Gallery.
Pic of the gig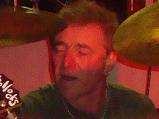 Gig Review
We love playing at The Alma even if the sound on stage is very bright cos of it's stone floor. Hosts Pete and Laura always look after us and we can regularly be seen having a few bevvies there too when were not playing as Craig and John live just nearby.
Again it was pretty full and that was after this date had to be moved too. Lots of regular faces were there which is always nice as it means were doing something right !
We opened with 'In the flesh' and 'Aint talking about love'. The first set is definately a heavy rock set at the moment. The second set has some slightly lighter numbers like 'Message in a bottle' and 'Abacab'. We closed with 'Word up' and back for an encore with 'Rebel yell' and 'Hush'.
A great night. See you at the next one.
Munzi
---
The setlist for the evening was ;
In the flesh
Aint talking about love
By the way
American idiot
Shes not there
Fool for your lovin
Out in the fields
Why cant this be love
Time is running out
Vertigo
Behind the lines
Abacab
Hysteria
Buck Rogers
Message in a Bottle
Chinatown
My Sharona
Turning Japanese
Just what I needed
Word Up
Rebel Yell
Hush